Over the last few months, I've started seeing the incredible ingenuity and practicality of a tote bag. I fell in love with the catch all during a trip into downtown Houston, catching the train to do some shopping and lunch- it easily Allowed me to carry all my essentials and then some.. Here are my top 4 picks of incredible TOTES.
1. J.CREW, A company I just recently discovered, I find their designs to be timeless and quality, and the simple, modern and preppy edge about their clothes and accessories appeal to me. The price and the look are fantastic at just $59.90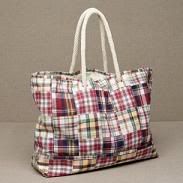 2. Urban Outfitters, This one I found the other day and fell in love with the interesting designs and bold color choices, aptly named the artist serious tote, it's the mother of all fabrics, cotton and is totally original. $38.00. Here I have showed two versions, but it actually comes in about 4-5- all completely different and fun.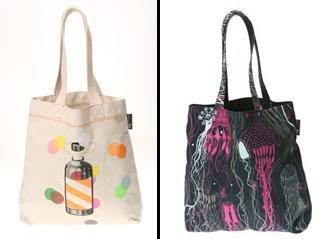 3. D&B. This tote is great solely because it is made from acrylic, great for beach activity or anything that has to deal with what else, a Picnic... $65.00 Comes in three colors.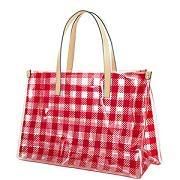 4. Seabags.com, easily the most expensive at $110-nearly $400. These bags are fashioned from old recycled boat sails. I saw these in Allure magazine yesterday and fell in love with them. They are made from very high quality coated canvas, and are available to special order or customize at a small fee.