It's the only way to go, and if you want to really up your chic factor, you can carry it on until fall... with these products, where can you go wrong.. Here are my top faux sun tanning products.
Awareness is on the rise lately, about suncare, skincare, etc. I can't say I follow it much, I'm a sun-o-holic when summer rolls around, I lay out day after day, perfecting that beyond bronze tan. Absolutely nothing makes your summer accessories, in all those bright hues pop more than a FAB TAN~ P.S, All the following products are widely available at nearly any drugstore or mass market.. Enjoy!
1. Neutrogena Micro-Mist: I recommend the two shades darker, this works fabulously at bronzing your bod after your first or second attempt at laying out, great for that stage when you are more pink/red than brown or gold... I love how easy it is to apply, just follow the instructions.. runs about 10 dollars at your local drugstore..
2. Maybelline Bronzing Make-up for Face and Body, I found this product while waisting time in the grocery store late one evening, and fell in love with it. It's not really a daytime bronzing make-up, more of a night time/cocktail/club sort of thing, give you that Christina Aguilera bronze shimmer effect. I love to do my arms and legs, and the apples of my cheeks.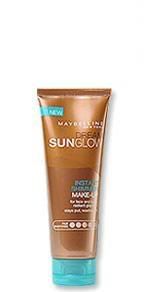 3. Dove Energy Glow Daily Lotion, A friend gave this to me a couple weeks ago because they had found it in their bathroom and it was still un used. I fell in love with it because it has a great smell, and the color is light enough to wear and not look like you just applied you tan.. it's fairly natural which I like, good for when you've established your own glow out in the sun..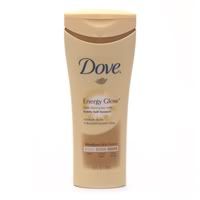 4. Neutrogena Build-a-tan for Face, I started using the build a tan line a few years ago, but found the lotion to be a little overwhelming, both in smell and in application, I'm just not good with lotion tanners, it became a little difficult at times with visible lines etc.. but I have found that the face is not, and works extremely well..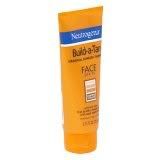 *Mimi's notes*: I'm naturally tan so I never had this issue. But I have to say baby oil works wonders!